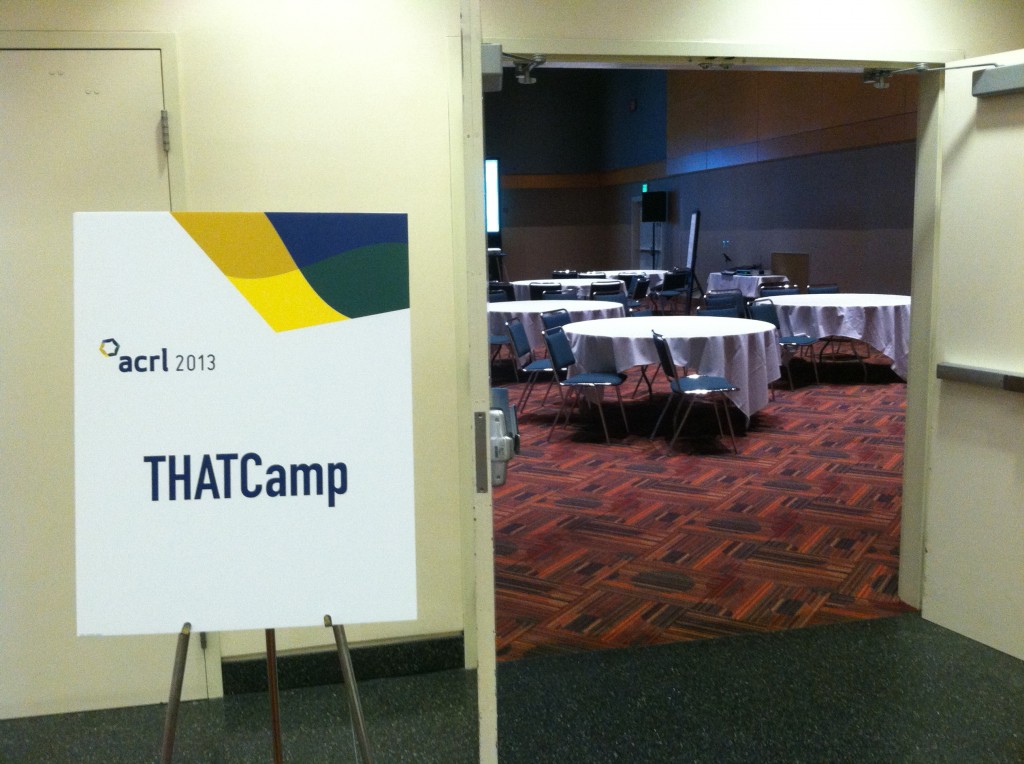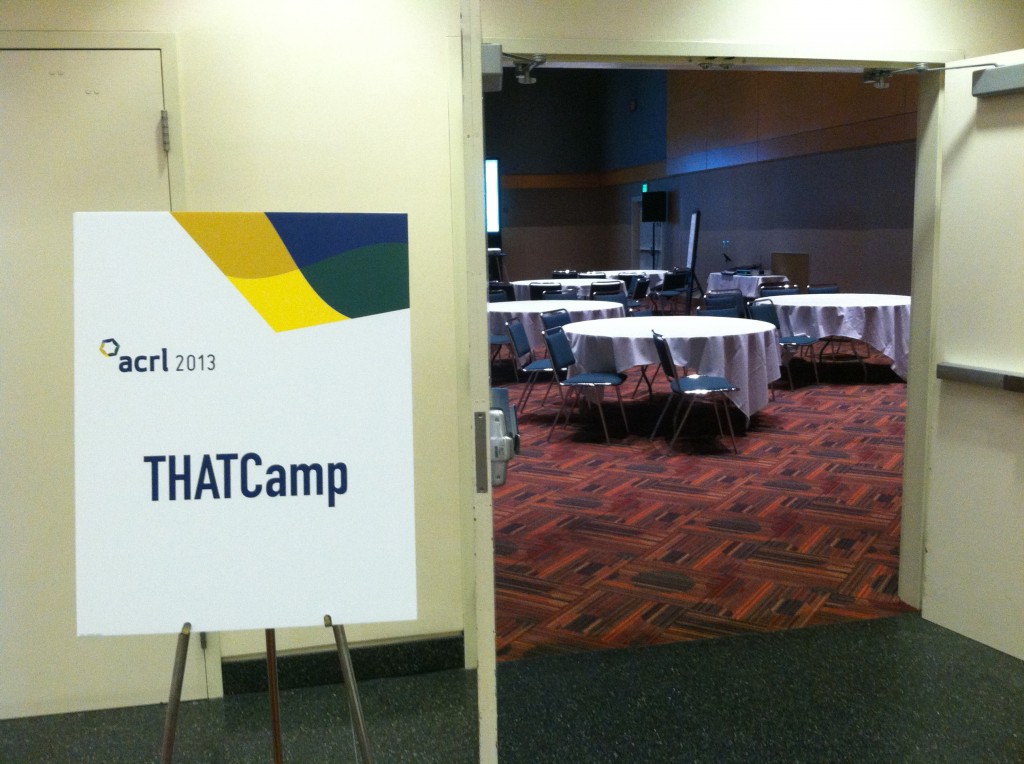 Thanks to all who attended and participated in THATCamp ACRL. We had a great time, and hope you did too.
Please feel free to continue to use this space as long as necessary to post notes, reflect on our sessions, and/or reference the work we did.
Last minute housekeeping stuff:
Thanks again! See you in 2015!